Ways we can work with you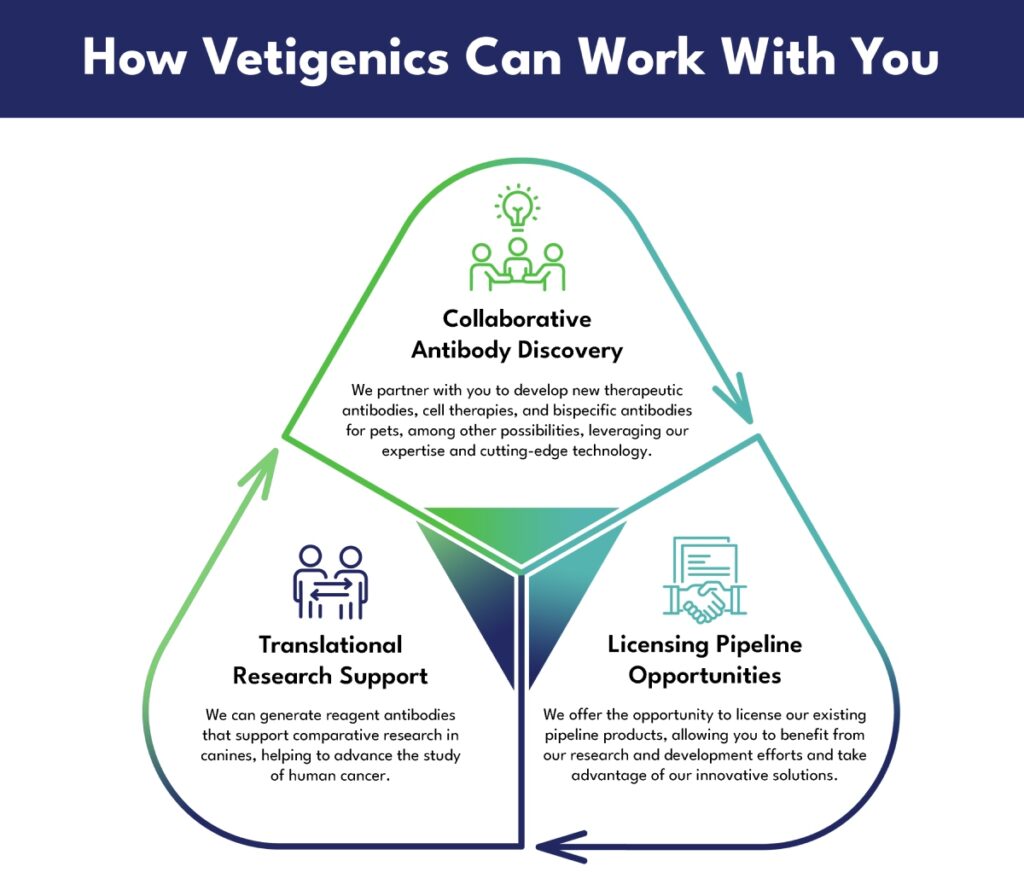 Collaborative Antibody Discovery: We partner with you to develop new therapeutic antibodies, cell therapies, and bispecific antibodies for pets, among other possibilities, leveraging our expertise and cutting-edge technology.
Translational Research Support: Our team can generate reagent antibodies that support comparative research in canines, helping to advance the study of human cancer. See Comparative Oncology
Licensing Pipeline Opportunities: We offer the opportunity to license our existing pipeline products, allowing you to benefit from our internal research and development efforts.