Vetigenics' innovative expertise in veterinary and human antibody discovery gives us great flexibility in ways we can work together. Trusted by leading animal health pharma, as well as government and academic institutions, we are dedicated to enabling pets to live their best lives. We look forward to hearing from you.
Ways We Can Work With You​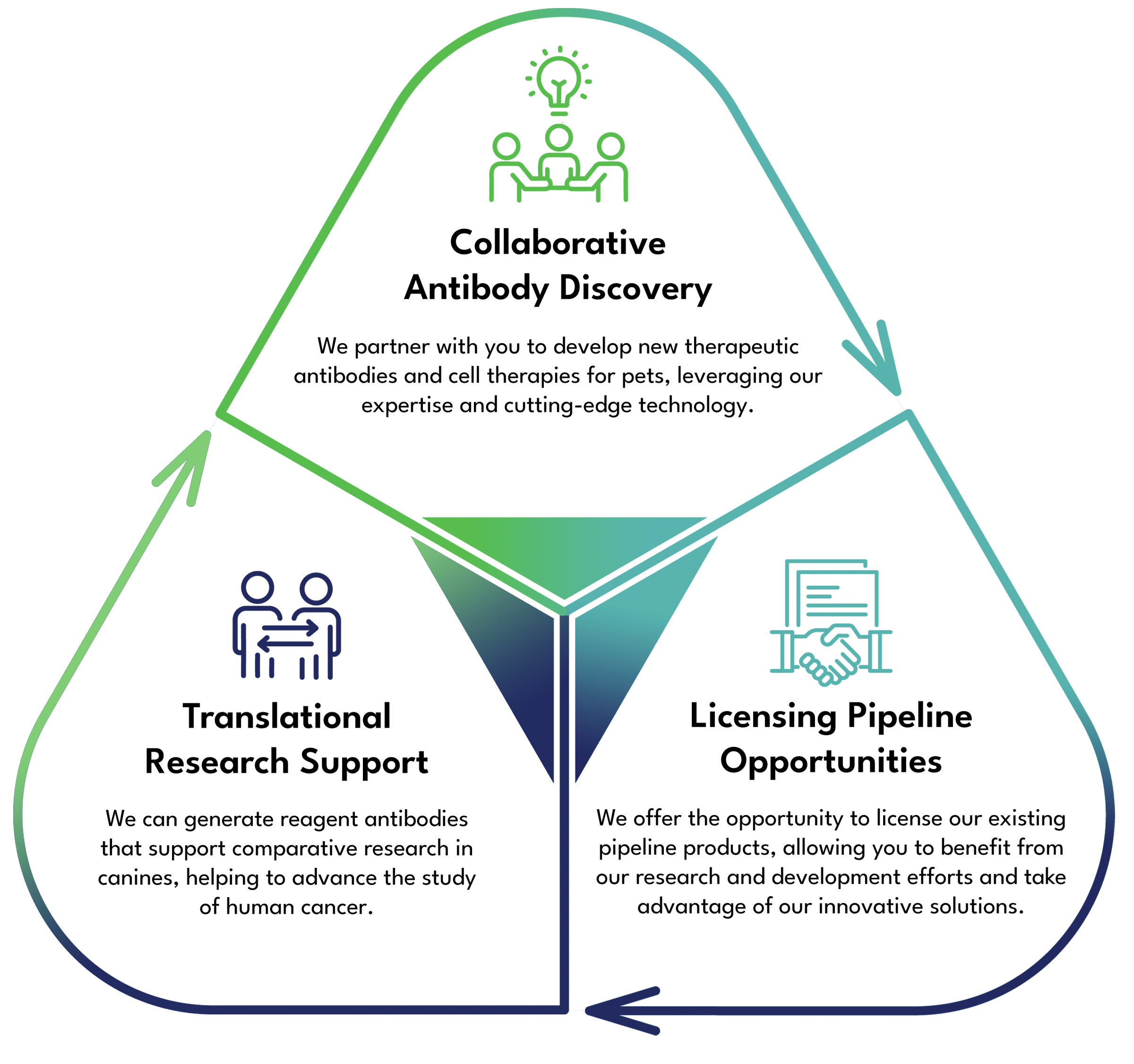 Partnerships: Track Record Of Success
If you are looking for a reliable antibody discovery partner, consider Vetigenics. With multiple trusted collaborators and a wide range of active programs, Vetigenics has established a strong reputation as a reliable partner in the pet health industry.
Our experience and expertise in this area enable us to offer tailored solutions to meet your specific needs and bring innovative treatments to market. With Vetigenics as your discovery partner, you can feel confident in the quality of multiple unique antibodies to accelerate your discovery process.